Since established in 1995, Spec Chem Group has always upheld the principle-Good quality comes from qualified materials and been committed to the perfect integration of science and technology, promoting a revolution of cosmetic industry by providing exciting high-end raw materials, as well as redefining consumers imagination and expectations for beauty.
Spec Chem Group has a high-level technical team led by senior professors, doctors and masters. They developed independently intellectual property products, continuously improved their own innovation capabilities and the market competitiveness of products to break the technical barriers brought by international patents. At the same time, Spec Chem team have been exploring the international market actively by participating in various cooperations carried out by foreign manufacturers, constantly providing our world-wide distributors and customers high-quality cosmetics ingredients, holistic application solutions and reliable efficacy evaluation in the personal care and other industries.
The company's R & D team consists of outstanding graduates with bachelor, master, and doctorate degrees from well-known institutions such as China Pharmaceutical University, Jiangnan University, Nanjing Tech University, Hebei University, and Qingdao University of Science and Technology. Among them, there are 4 Professors and 2 Doctors, and more than 90% of the team members have a bachelor degree or above. The R&D direction is divided into four major centers: Natural Herb Extration, Green Biological Fermentation, Bioactive Peptide Synthesis, and Green Chemical Synthesis. Each center is led by at least one Professor or Doctor or Senior Scientist.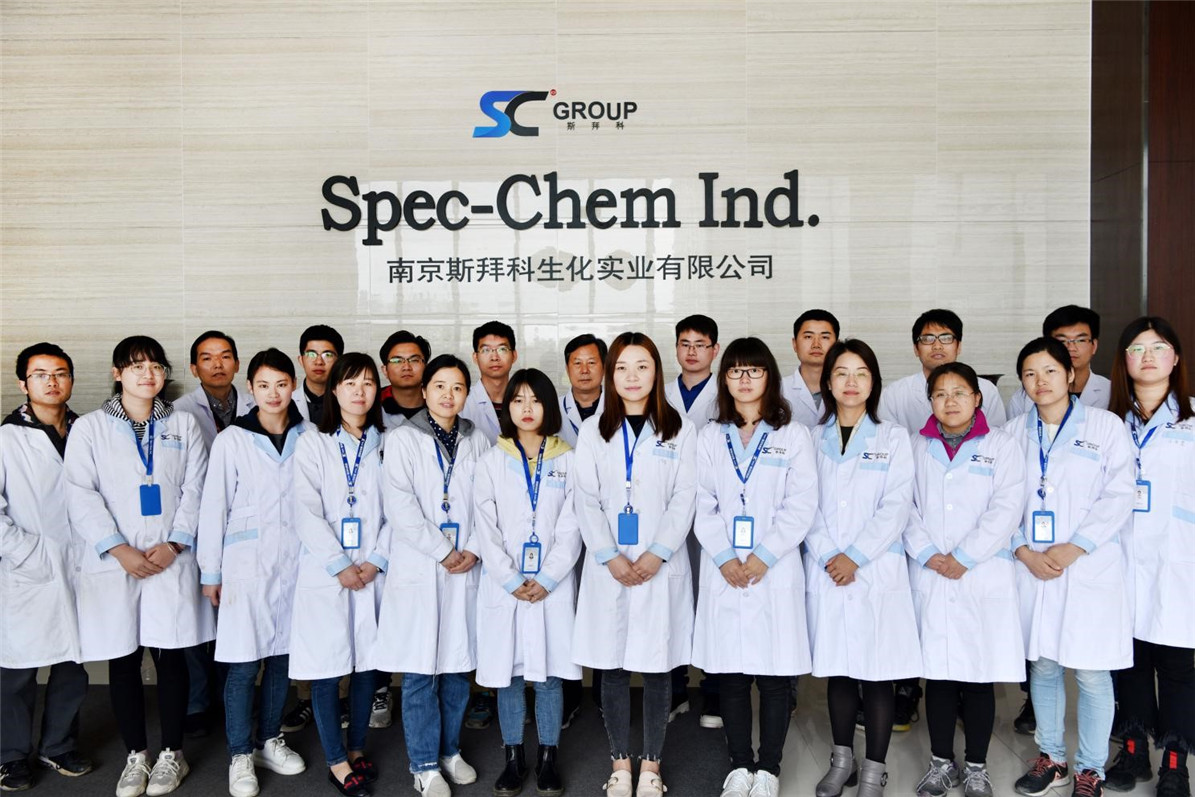 Since its establishment, Spec Chem has always adhered to independent research and development and successfully developed a number of high-quality products with independent intellectual property rights. In the past three years, Spec Chem Group has applied for 19 patents and 13 items was authorized, including 3 Chinese invention patents, 9 utility models, 1 PCT US authorization. Among more than 20 Spec Chem's self-developed products, some of them has been signed cooperation agreement between Colleges and Spec Chem. Spec Chem team also provided technical R & D service for mid-to-upstream companies in cosmetic industry.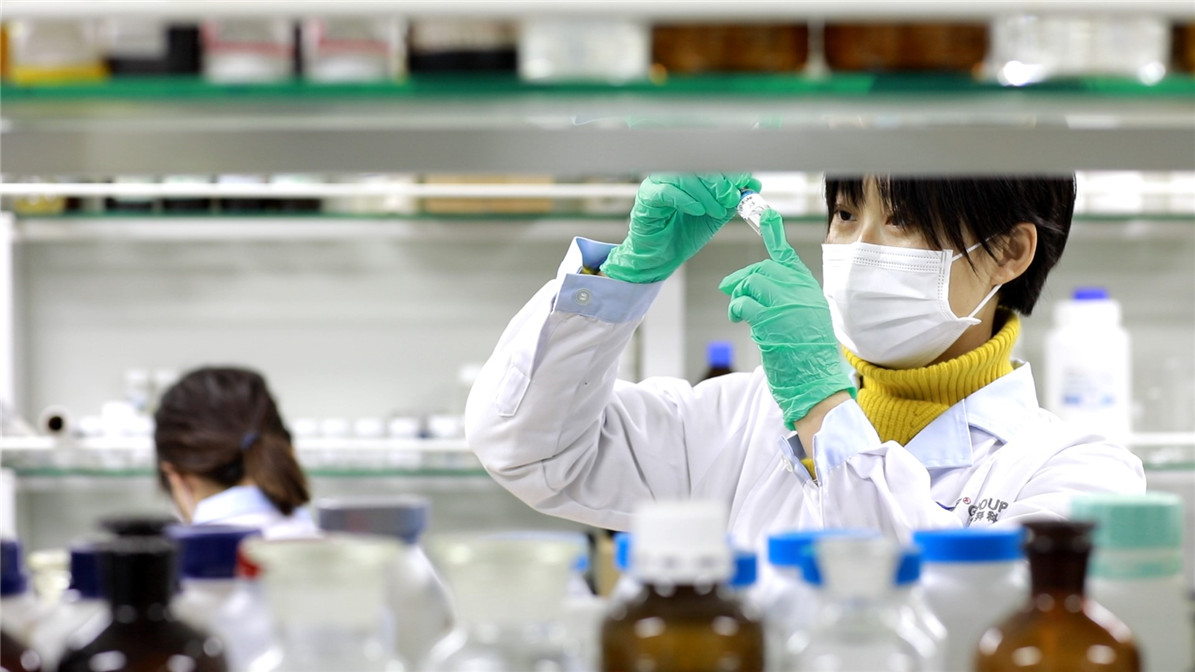 Natural Plant Extract poducts such as SpecPure® (Poria Cocos Sclerotium Extract) and SpecAWK® (Multi-target Phytowhitening element) developed by Spec Chem team have won the "China Cosmetics and Personal Care Products PCHI Technology Innovation Award" for many years. The SpecPure® BTS Saponins (Camellia Sinensis Seed Extract) won the "Innovation Zone Best Ingredient Award 2019 "Functional Ingredients-Gold Award at the In-cosmetics Asia, as the first Chinese company in In-Cosmetics series exhibition (worldwide) history.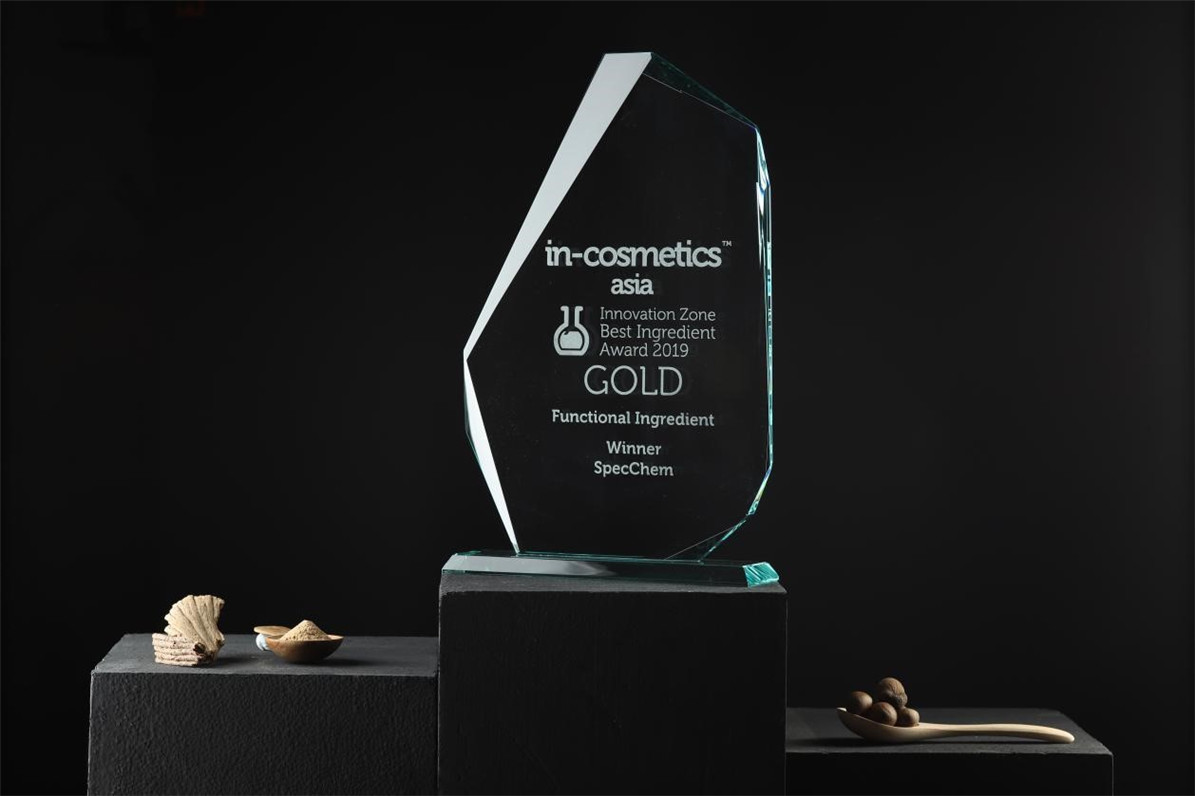 Spec Chem Group has always attached importance to the cooperation with universities, colleges, research institutes. Lots of Spec Chem's R & D projects was coorperated with China Pharmaceutical University from the early days of the company's establishment. In the later period, we established long-term cooperative relations with Hebei University, Jiangnan University, Nanjing Tech University , etc., achieving good results.