The subsidiary corporation of Spec Chem Group—Leon Biotechnology Co., Ltd, as Spec Chem's professional peptide manufacturing base, has more than 10 years of experience in peptide product research and development, can provide you a full-range peptide products and services.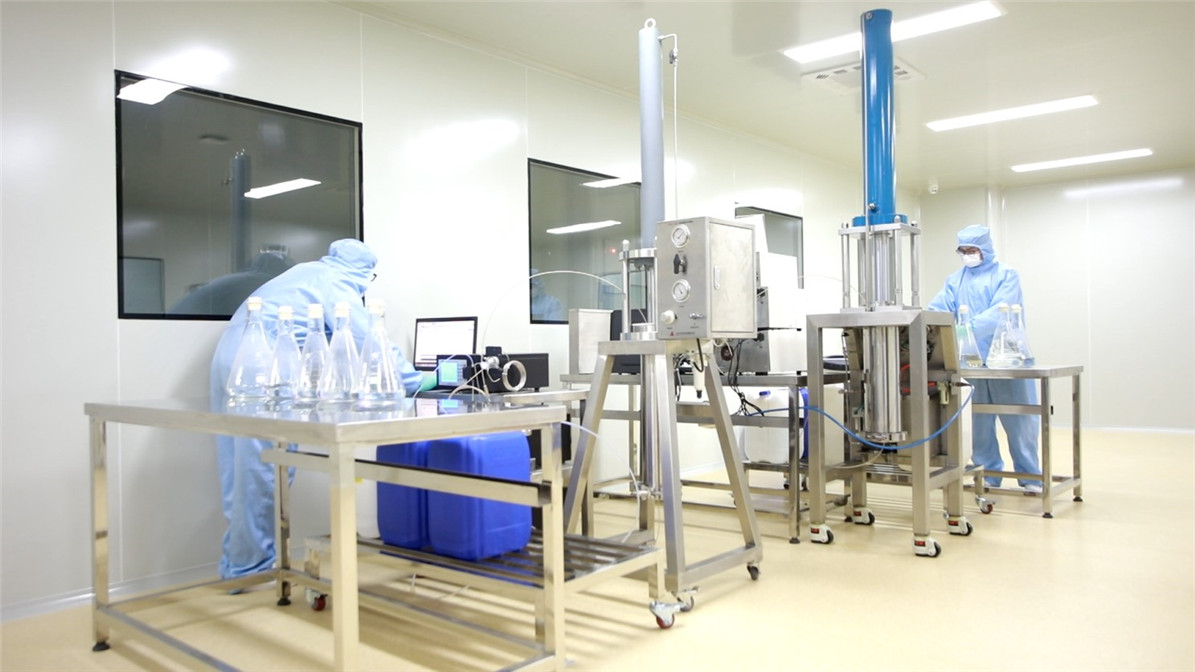 Beauty peptide & related services

Spec Chem Group has been committed to the production and development of beauty peptide, the company's unique solid-liquid combination technology, successfully solved the bottleneck of peptide production and cost. Spec Chem can produce several kilograms during a single batch of production. At present, the company's superior products include SpecPed® AH8P (Acetyl Hexapeptide-8), SpecPed® SKEP (Dipeptide diaminobutyroyl Benzylamide diacetate), SpecPed® GCu21P & SpecPed® GCu11P (Copper Tripeptide), SpecPed® PT1P (palmitoyl tripeptide-1), SpecPed® P3T5P (palmitoyl tripeptide-5), SpecWhite® PP4P (palmitoyl pentapeptide-4), SpecPed® MP17P (myristyl pentapeptide-17), SpecPed® MH16P (myristyl hexapeptide-16), SpecPed® N1P (Nonapeptide-1), Dipeptide-2, etc., which are all available by kg.
Customized peptide & related services

We can provide glycoseptides, isotopic labeled peptides, macrocyclic chelating peptides, MAPS complex antigen peptides, which can be used in various scientific research. We can also offer a variety of fluorescently labeled polypeptides, which can be used in the determination of enzyme activity and the study of molecular probes. Click chemical peptide, polyethylene glycol modified peptide, cyclic peptide, cell membrane penetrating peptide can be applied to various kinds of peptide drug research, improving the half-life and activity of polypeptide drugs. Spec Chem had always been committing to providing high quality peptide products and peptide services for global customers in peptide screening, process development and commercial production.
Pharmaceutical peptide & related service

Spec Chem has more than 25-year experience in peptide synthesis and peptide drugs, with the help of a professional synthetic manufacturing platform and R&D team.Spec Chem can provide one-stop solution for polypeptide drugs, from research, to formulation design, to assessment, to characterization, to pilot production, and until to mass manufacturing, providing a wide range of drug polypeptide. Besides, we also provide application and technical market supporting service.